Our combined stand with Roxen at the IFRA World Publishing Expo Oct. in Amsterdam.
The software of AdFactory International combined with that from Roxen offers a complete browser based publishing workflow for both print and online.
Some new functional modules:
* AdFactory Invoicing module, suited for digital invoicing.
* New Photo upload module for the RedaFact web portal
* New graphical presentation of AdFactory reports
Our software is also online available on subscription base via our  Hosted Publisher Service,  HOPUS.  Of course all these online modules are compatible with the iPad and other tablets!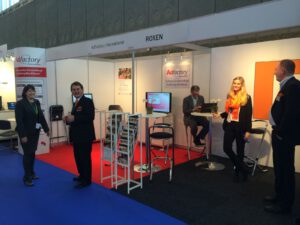 30 april 2014
We are at the Publishing 360, Dublin, Ireland.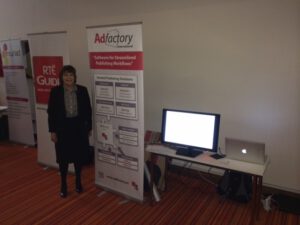 25 february 2014
We are at the P&ME Publishing & Media Expo at Earls Court, London!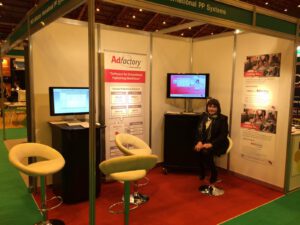 7 october 2013
We are there! @ IFRA 2013 Berlin.
Come and visit us at our stand 255, Hall 2.2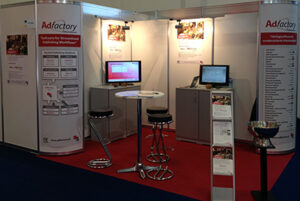 18 march 2013
Come and visit us at media.expoin Mainz, RheinGold Halle!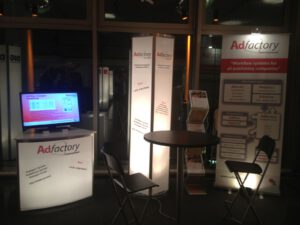 Febr. 28th 2013, We are at the Publish and Media Exhibition , Earls Court, London